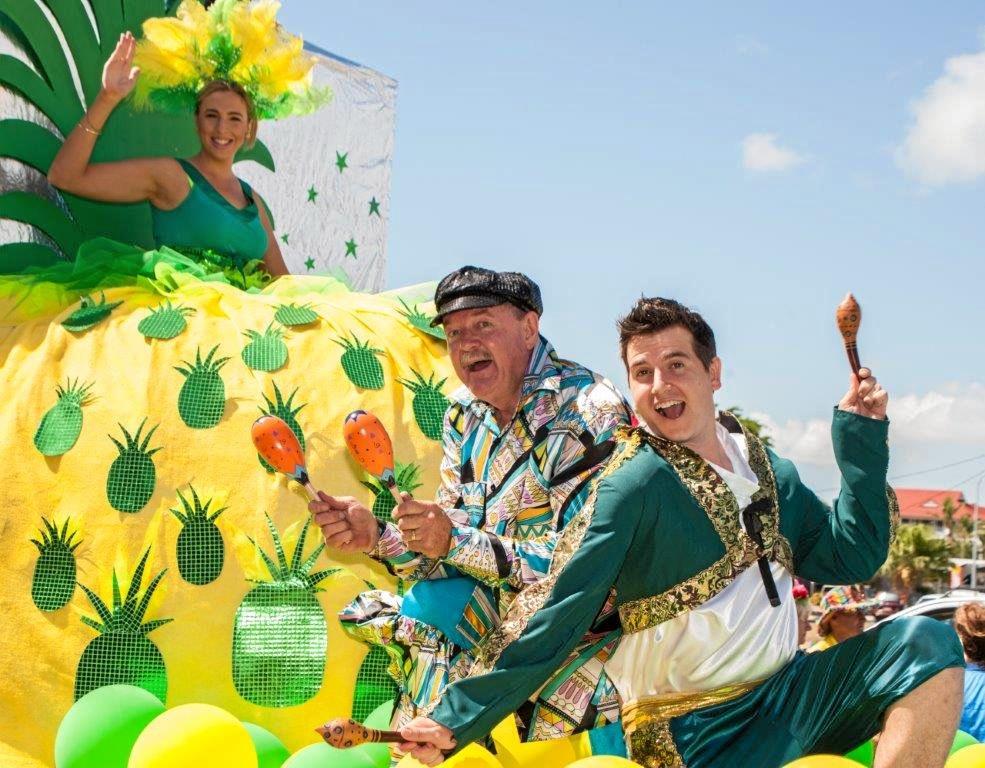 Yeppoon Lions Tropical Pinefest!
Post credit to Livingstone Shire Council.
Celebrate your favourite destinations in your own backyard at Pinefest 2021!
While we may not be able to travel to many parts of the world just yet, the 2021 Yeppoon Lions Tropical Pinefest is bringing iconic destinations to Livingstone instead, as part of this year's annual celebrations!
Pinefest's committed team of volunteers is working hard to make this year's event bigger and better than ever, kicking off on Friday 1 October and wrapping up on Sunday 10 October. Event organisers, sponsors and community members met at the Yeppoon Foreshore Amphitheatre today to officially launch the event, and share some of the exciting details about this year's theme.  Mayor Andy Ireland said Pinefest was a major event on Livingstone's event calendar, bringing people together and celebrating the many wonderful qualities the region is known for.
"Community spirit comes alive during Pinefest and it's fantastic to see so many people coming out to support it in so many different ways," Mayor Ireland said.
"From the all of the volunteers, to the community groups and businesses who take part in the annual street parade, to the festivities on the beachfront, this event provides a wonderful opportunity to come together in a fun and friendly atmosphere.
"Council would like to sincerely thank all of the wonderful committee members, sponsors, and volunteers who have put this event together, especially given the continued challenges we all face with COVID regulations."
Councillor Rhodes Watson, Portfolio Holder of Vibrant Community (Tourism, Events, and Culture), said this year's theme was about bringing the celebrations to our own back yard, receiving plenty of support from the community and local businesses.
"This entire event really is driven by the community, with sponsorship and in-kind support provided by a number of local businesses, helping to facilitate a wonderful programme with so much to choose from," Cr Watson said.
"Throughout October, there'll be a business and community competition with displays in store promoting Yeppoon pineapples, a Creative Generation Excellence in Visual Arts Regional Exhibition hosted at Fig Tree Galleries, the Pinefest Launch Party, a Drive in Picture Show, The Progressive Dinner sponsored by Council, and Keppel Coast Arts Artesian Markets hosted in Beaman Park.
"The celebrations will culminate on 9 October at the Yeppoon foreshore, starting with beachfront markets, followed by The Real Group Grand Street Parade in James Street from 3pm to 4pm, and finishing off with a bang when the Keppel Bay Sailing Club Fireworks Extravaganza kicks off at 7.30pm at Yeppoon Main Beach."
For more information, please visit Pinefest's Facebook page or visit their website.
Post credit to Livingstone Shire Council.