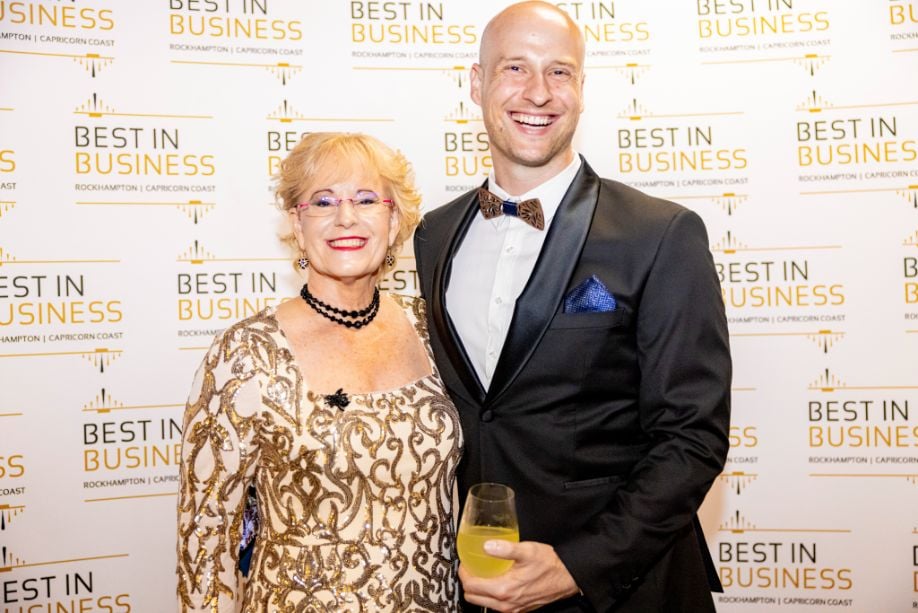 Press Release
1 December 2021
What an amazing year for the Sail Inn Motel on James St, Yeppoon. In May the business was listed on the Best of Queensland Experiences through Queensland.com and Australia.com. The Best of Queensland Experiences Program is an innovative program that guides the Queensland tourism industry to deliver exceptional customer experiences. It identifies and recognises experiences that best bring the Queensland story to life and consistently deliver a high-quality visitor experience. Then in June they were recognised as a 2021 TripAdvisor Travelers' Choice award winner for accommodation in Yeppoon. This honors hospitality businesses that deliver consistently great service across the world. This designation is presented to the top 10% of total businesses on TripAdvisor that have consistently achieved great reviews over the past year.
Alongside this Pat Lilleboe, Manager of the Sail Inn was awarded the designation of Chartered Manager by the Australian Institute of Managers and Leaders. In attaining this designation, he has been recognised as a representative of the gold standard of management excellence. Achieving the ultimate accolade in management and leadership.
Now the cherry on top to finish the year. The small humble Sail Inn Motel stood out at the 2021 Best in Business Awards hosted by the Capricornia Chamber of Commerce and Capricorn Enterprise. Out of all the nominations for the awards Sail Inn was one of the only 2 businesses representing the accommodation industry in Yeppoon. This little motel on the main street beat out most of the beachfront apartments and hotels in Yeppoon for a spot at the awards.
---
"I am so thankful for the support of our guests and our community. Our team works very hard to create a welcoming stay at the Sail Inn and that our guests enjoy this beautiful place we call home. I would like to thank Capricornia Chamber of Commerce and Capricorn Enterprise and Capricorn Enterprise for hosting such a great event." Pat Lilleboe, Manager of the Sail Inn.
---