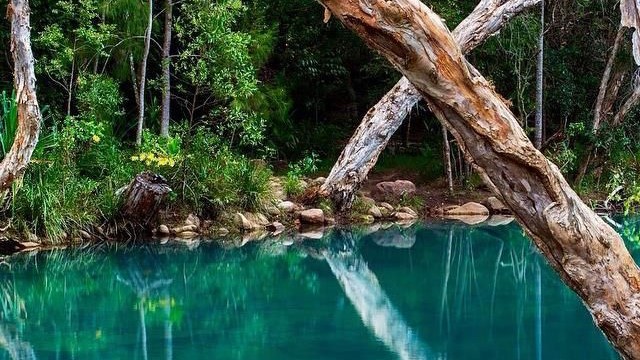 Escape from it all and relax in the natural beauty of Byfield!
Head just 25 minutes north from Yeppoon to discover the lush forests of Byfield and spectacular scenery of the surrounding parks and forests. The Byfield National Park and State Forest abounds with wonderful scenery, rolling sand dunes, beaches, rainforest-edged creeks and rugged mountains. This area is the exclusive home of the rare Byfield Fern.
Byfield is rich with diversity and forms one of the largest unspoiled eco-systems on the east coast of Australia. The Capricorn Coast's major waterway, Water Park Creek, is also host to ancient and towering remnant rainforest with many resident native birds and animals.
The small village of Byfield is a haven for craft and nature lovers. It has an attractive café, small school and numerous attractions and accommodation houses. In the surrounding state forest you'll find picturesque water holes, picnic and camping areas. The accommodation houses specialise in deluxe log cabins and romantic bungalows. The area is also home to the locally renowned Ferns Hideaway Resort. Nestled in the rainforest, this resort has a rustic charm and will appeal to all ages. Also not to be missed is the world-class rainforest gallery, Nob Creek Pottery, a must-see attraction when visiting Byfield.
If you are after relaxation, experience Byfield's peaceful serenity… paddle a canoe or take an eco cruise amongst ancient rainforest in the area's freshwater creeks. Stony Creek is a popular spot for day trippers and campers, with picnic facilities, several bush walks and a fabulous swimming hole the whole family can enjoy.
4WD enthusiasts can go beach driving in nearby Byfield National Park. Visitors will discover one of the largest and most breathtaking parabolic sand dunes in Australia. These beaches boast a good surf break, and if you like to fish, the area is surrounded by plenty of bays and creeks to throw in a line. Camping grounds also provide basic facilities. Camping permits are required to visit the National Park.
Walk your way through exotic pines and ancient cycads as you enjoy this trail in the Byfield State Forest. The track passes through pockets of rainforest as it winds its way along Stony Creek. Discover the beauty of the Byfield Fern (Bowenia serrulata) and treat yourself to a picnic at one of the well-maintained recreation areas in the forest. If you're legs feel a little tired after all that walking, be sure to immerse yourself in the calm waters of the natural rock pools.
Stoney Creek and Waterpark Creek are popular spots for day-trippers, with several bushwalking tracks and camping is also available. Red Rock Campground offers the best caravan access with individual fire pits and tables at each site. Only accessible by 4WD, Five Rocks is a favourite weekend getaway for locals and visitors alike. Located in Byfield Conservation Park, visitors will discover one of the largest parabolic sand dunes in Australia. These beaches boast a good surf break, and there are plenty of bays and creeks to throw in a line.
Source: Capricorn Holidays
---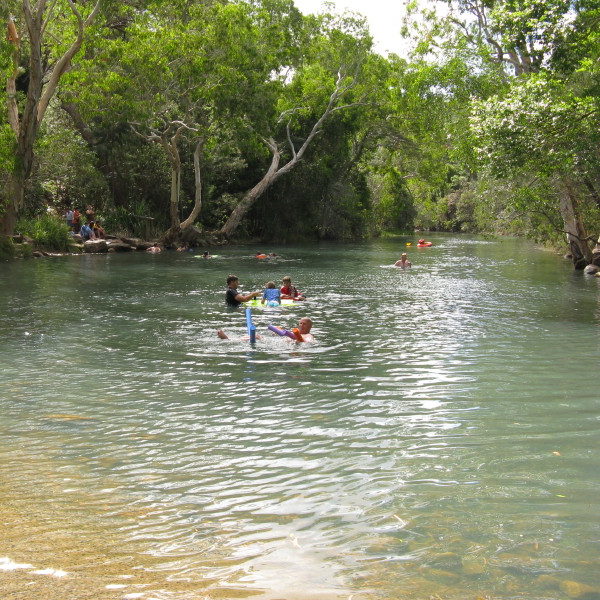 ---
Byfield marks the start of the largest undeveloped area on the central Queensland coast. Water Park Creek is great for birdwatching. Camping is permitted at Upper Stony, Red Rock and Water Park Creek campgrounds. Upper Stony is a great local swimming hole to cool off on warm days.
---
---
READ MORE
Water Park Farm Eco Tours
Ferns Hideaway
---