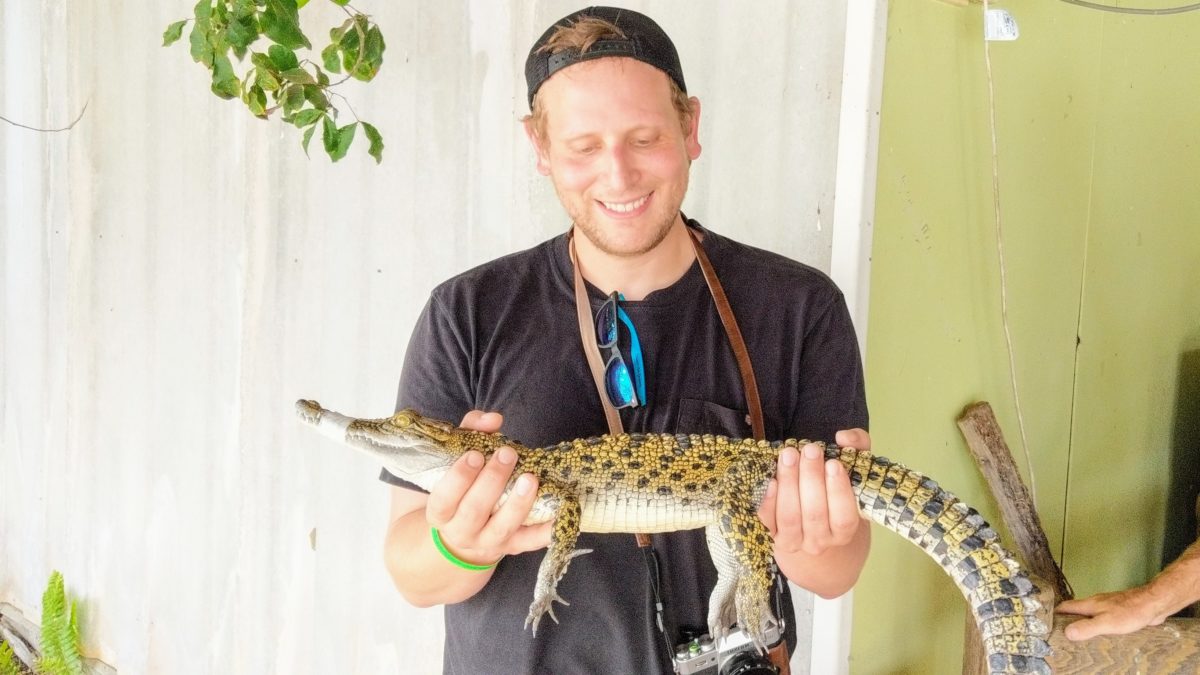 One of the best days out while visiting Yeppoon
The Koorana Crocodile Farm has been an icon on the Capricorn Coast for decades! Their tours are a must do when family and friends come to visit. Where else can see a croc, hold a croc and have a taste of one too? I don't know of anywhere else other than Koorana Crocodile Farm. Plus, they never disappoint!
Getting there from Yeppoon is an easy drive (Link below), what I tell people who are heading out there is to follow the signs, just keep going until you see the sign because it is down a long road which seems like you might have missed a turn, but you haven't. It truly feels like an outback experience.
The restaurant is open to the outside. You can see crocs while you're eating one. It is very rustic with crocodile skins mounted on the ceiling and poles, skulls in cabinets and photos on display. It's a real Dundee experience for those from overseas, which my cousin Josh can contest too. Who I took on this tour when he was visiting from the United States. They are a license venue with a decent sized menu, there is a croc dish for everyone! All cooked onsite with many gluten free options. Their staff will put you at easy and make sure you are well looked after.
They have tours before and after lunch, see their website for more details (link below). Our tour guide was John (not the owner), he made that clear in this introduction. This guide had all the dad jokes which was great. Plus, as you might expect with running a tour with wild animals is, they don't always do what they are told or what the guide expects them to do which lead to many laughs. John showed us their nesting mounds, taught us some Croc Wise techniques and did live feeding of the crocs. They have some very impressive crocs out there with some great stories too. You must head out there for yourself to hear them firsthand.
The cherry on top at the end of the tour is that you get the hold a baby croc! That's right! They are so cute, well as cute as baby predator dinosaur can get. They are so soft, believe it or not. Again you are going to have to go and check it out for yourself. The guide stuck around the answer anyone's questions and made sure everyone got enough time with he baby croc. One time I was lucky enough to head out during hatching season and I got to see a baby croc come into the world. That was cool.
I have been out to the Koorana Crocodile Farm many times over the years to show many friends and relatives the awesomeness of the crocs. Everyone single one of them I have brought out there has enjoyed it and I wouldn't keep bringing them out there if I didn't either.  We so lucky to have a place like this on our doorstep.
Post by Pat Lilleboe.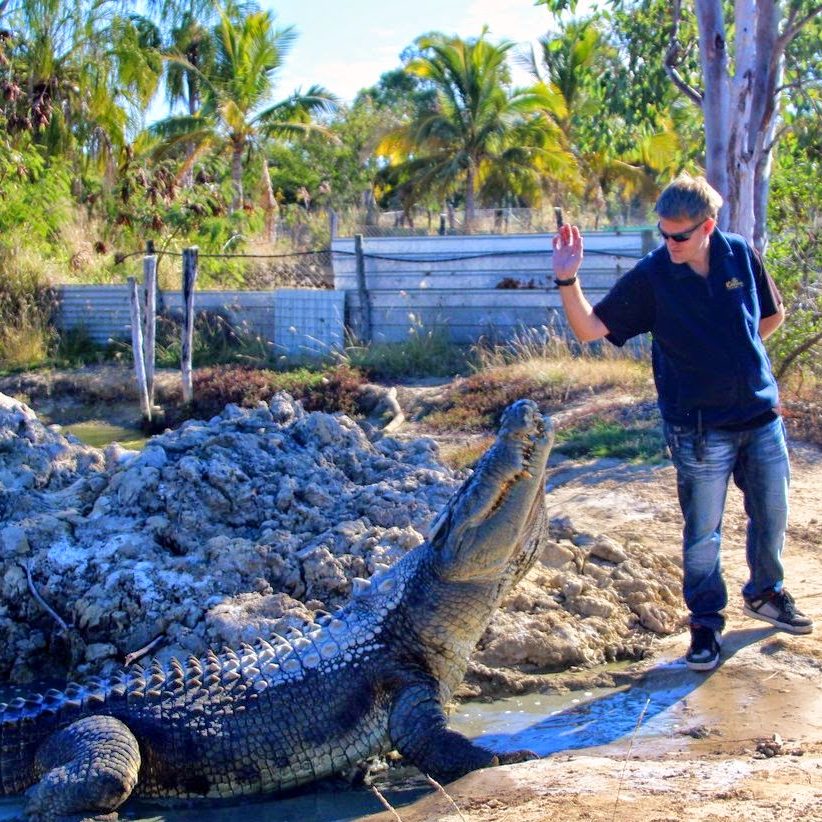 ---
Ever wanted to see a real live croc? Koorana offers fully guided tours.  Learn about crocs, see them being fed, check out what a nesting site looks like and even have a hands on experience with a 1-3 year old baby crocodile.
---
---
READ MORE
---