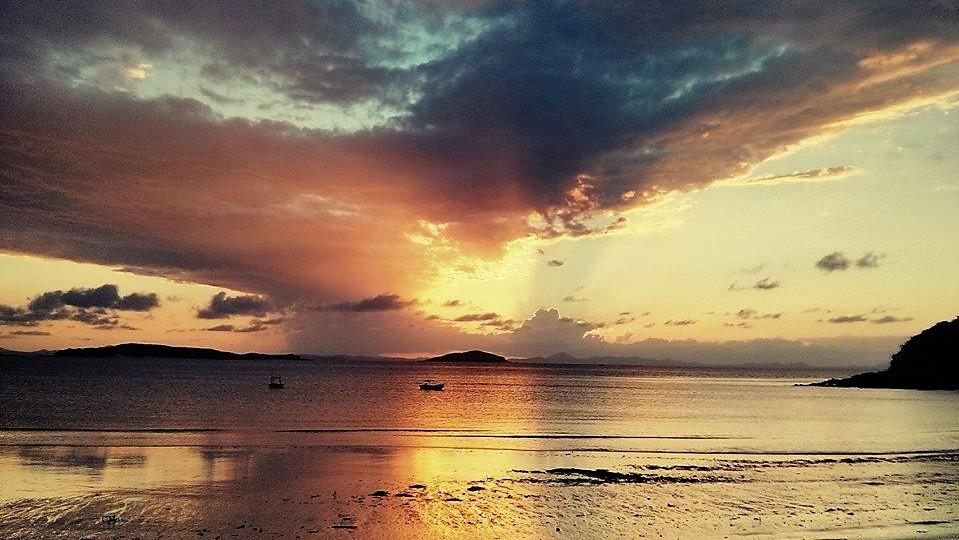 When you set foot on one of the Keppel Bay Islands you will feel as though you have stepped on to an island paradise where the 'squeaky-clean' white sand flows between your toes and the ocean sparkles before your eyes. Whether you're visiting Great Keppel for a lazy Sunday picnic lunch, or staying for a couple of days or more, you can't fail to be impressed by the stunning scenery or the relaxed atmosphere on the island.
With the protection of a fringing reef, the waters surrounding the Keppel Islands are amazingly calm, making it perfect for all types of water sports such as snorkelling, SUP, water-skiing and tubing. Take a jet- ski tour around the island, or a leisurely kayak to one of the secluded beaches where you can snorkel amongst amazing different varieties of tropical fish, magnificent hard and soft coral and friendly turtles. It arguably has the best beaches of any Great Barrier Reef island (Long Beach was voted #14 in 101 Best Beaches in Australia) and offers safe swimming all year round.
Experience Oz and NZ ranked Great Keppel Island number six in Australia's Top 10 Islands to Experience 2017! The beaches on Great Keppel are really what set it apart from other islands. There are 17 pristine beaches on the island – many fringed with coral reefs, making this destination a dream holiday for those who love snorkelling or scuba diving. On dry land there are several great bushwalking trails to explore and lookouts that offer stunning views. This tropical paradise is situated just off the Capricorn Coast – making access easy for day trips as well as extended stays. Ferries depart daily from Rosslyn Bay, with a range of cruises also available. From tents and cabins, through to private beach houses on the water's edge, staying on Great Keppel Island is always a relaxing escape. The scenic Bar & Bistro is home to uncomplicated menus reflecting the relaxed atmosphere of Great Keppel Island.
In need of the ultimate island escape? Whether you want adventure or to relax and soak up the rays of island life, then Great Keppel Island should be at the top of everyone's bucket list!
How to get to Great Keppel Island:
Keppel Konnections and Freedom Fast Cats ferry rides departs daily from Keppel Bay Marina
What can I do at Great Keppel Island?
So many options! Here is a list of our must dos…
– Bush walking! The island is approximately 240 hectares and boast some magical vistas, download your island map HERE and start planning.
– What's an island with out water activities. Pop into Keppel Water Sports hut for all your hire options. They also offer sunset cruises!
– Enjoy glass bottom boat cruises, snorkeling and the famous boomnetting with Freedom Fast Cats
– Eat, Swim, Relax, Repeat!
How long should I stay?
A minimum of 2 days is ideal but how long is a piece of string? You can enjoy a day trip to GKI but most visitors would say they could happily relax there for weeks!
Where to stay at Great Keppel Island:
The island offers a relaxed style of accommodation from decked tents and cabins to holiday houses. Our favourite places to stay include: Great Keppel Island Hideaway and Great Keppel Island Holiday Village .
Source by Capricorn Holidays.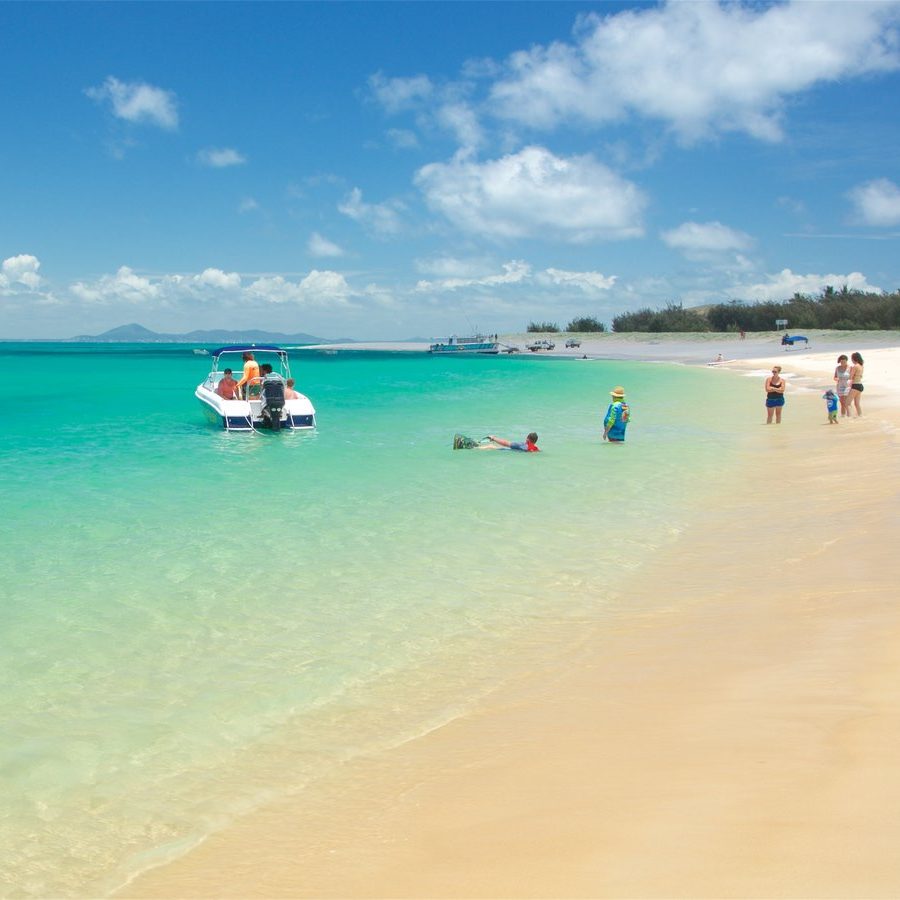 Great Keppel Island is as good as it gets.  It answers all of the "What do you look for on an island getaway" questions with ease: crystal blue waters, white sand, coral reefs and palm trees. Great Keppel Island has arguably the best beaches of any Great Barrier Reef island, safe swimming and water temperatures that tempt at any time of year; and it's only 30 minutes ferry ride from the mainland!
---
READ MORE
---